International students can choose between two housing options: living in student residence hall or private accommodation. Unfortunately, due to lack of housing capacity student dormitory accommodation is not available to all students (neither for all Croatian nationals nor all international students)  
STUDENT RESIDENCE HALLS
Students who want to live in a student residence hall need to apply for accommodation. The housing request form is a part of the general application form. Treba paziti da se to uključi u general application form  After your admission to the University of Zagreb is confirmed, you will also receive a result of your application for accommodation in a student dormitory. 
There are two (2) halls of residence:
Student residence hall "Cvjetno naselje" 
Student residence hall "Stjepan Radić" 
Deadlines to send in the housing request form: 
10 June for the upcoming study year  To je datum koji mi kao Sveučilište imamo sa SC. ovo treba uskladiti sa SC i datumom aplikacije za studij, odnosno prihvata studenata. Prije svega treba razgovarati sa SC da osiguraju mjesta. Ako oni ne osiguravaju mjesta onda to ne treba ni staviti. 
IMPORTANT: Housing request forms that arrive after the deadline will NOT be considered.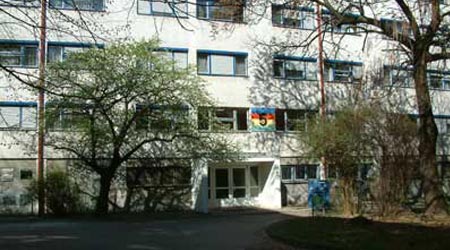 Student residence hall "Cvjetno naselje"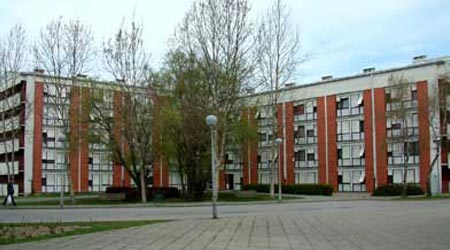 Student residence hall "Stjepan Radić"
PRIVATE ACCOMMODATION
For students that don't want to live in student residences or do not get accommodation in a student dormitory  it is necessary to look for private rental accommodation.
Rents vary greatly according to location, room size, facility etc. Overhead expenses are sometimes included in the price, and sometimes are paid by the consumer. Payment is usually expected at the beginning of the month, while some landlords request payment for several months in advance.
There are two ways to rent a room/flat:
Send an email/check the offer of the following real estate agencies that are available online:

Adria Sektor, http://adria-sektor.com/, as@adria-sektor.com 
Hillberg, http://www.hillberg.hr/, info@hillberg.hr 
Zagreb West, http://www.zagrebwest.hr/en/, info@zagrebwest.hr 
Optimum nekretnine, http://www.optimum.hr/ optimum@zg.htnet.hr 
Rost d.o.o., http://www.rost.hr/, info@rost.hr 

look for/run an advert in a newspaper or in the classified ads e.g. "Plavi oglasnik".
Examples of prices: Single room with shared kitchen and toilet – 100 – 200 EUR per month; Studio apartment – 300 EUR per month. 
Before choosing a flat, you might nedd to spend some time in a hostel. Therefore, we suggest youth hostels.